Corporate Social Responsibility


"We focus on disease prevention, improved healthcare facilities and child education. This three-pronged strategy will go a long way in improving the lives of India's rural communities."


At Biocon, we believe our investment in better healthcare must go beyond developing new medicine to making medical assistance accessible to less advantaged, rural communities of India. Executing our corporate-social responsibility through the Biocon Foundation, we have adopted an integrated outreach strategy that focuses on social change and empowerment of rural communities through public health, sanitation and education programs.
Biocon Foundation is a registered trust under the Indian Trusts Act of 1882, registration number is IV 410/06-07 dated August 9th, 2006.

The trust is recognized under Section 80G of the Income Tax Act 1961.

for more information, please visit Biocon Foundation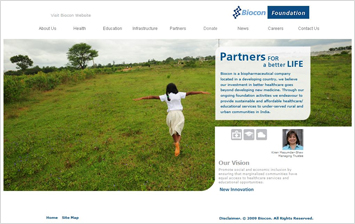 Annual Report

2015-16
2014-15