Novel Biologics
Biocon has pushed scientific boundaries and created new knowledge that is breakthrough in its impact to human existence through novel biologics and novel targets in the area of large molecules.
The Novel Biologics portfolio has both in-house as well as partnered and in-licensed products targeting diabetes, oncology and immunology. Biocon's focus on innovation for global markets continues to be strengthened by directing efforts at increasing depth and emphasis on our in-house research capabilities – including access to novel IP, therapeutic modalities, in-vivo and in-vitro models, toxicology studies, early regulatory filings, academic collaborations etc.
Our existing novels portfolio has diverse assets, including monoclonal antibodies against novel targets like CD6, against established targets like CD20 and EGFR, and a pipeline of bispecific fusion antibodies that exploit the recent understanding of the role of checkpoint inhibitors. We continue to make clinical progress with Insulin Tregopil, our orally delivered insulin analog.
In development, broader global advancement of our novel program assets will be driven via external collaborations to further fund the larger studies required to bring these to market and realize the full value of our innovations.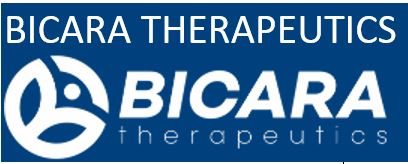 Bicara Therapeutics, a wholly owned subsidiary of Biocon based in Boston, U.S., is anchoring the development of a pipeline of bifunctional antibodies that exploit the recent advances in immuno-oncology. Bicara allows us to access the thriving innovation ecosystem in the U.S. and accelerate development of cutting-edge therapies to improve outcomes for cancer patients. Synergies between the scientific teams based in Boston and Bengaluru will enable us to progress breakthrough innovation rapidly and in a cost effective way.
Biocon & Novels
As practitioners of frontier science, we have built a pipeline of novel biologics that can address unmet needs in diseases such as diabetes, cancer and autoimmune conditions. Our basket of novel assets under development represent an interesting combination of early and advanced stage programs. Our foray into novel biologics predates our entry into the biosimilars segment. We are the pioneers in developing, manufacturing and launching a couple of novel biologics in India, including BIOMAb-EGFR®, India's first indigenously produced novel monoclonal antibody for the treatment of head and neck cancer. We also launched ALZUMAb™, the world's first novel anti-CD6 monoclonal antibody, in India, for psoriasis.
Our existing novels portfolio has diverse assets acquired through early stage partnerships. These include an oral insulin molecule; monoclonal antibodies against novel targets like CD6, against established targets like CD20 and EGFR; a pipeline of bispecific fusion antibodies that exploit the recent understanding of the role of checkpoint inhibitors; and a siRNA-based molecule.
We have generated encouraging and exciting data, garnering a great deal of licensing and partnering interest. The endorsement of our approach is evidenced by the financial and scientific participation of credible organizations like JDRF (U.S.) in the development of Insulin Tregopil for people with Type 1 diabetes. Such partnering, combined with a prudent stage gate approach to development, help mitigate our financial exposure in these high risk but high reward initiatives.
NOVEL DRUGS PIPELINE SPAN EARLY AND ADVANCED STAGE PROGRAMS

BIOCON'S JOURNEY IN NOVEL DRUGS
We have a strong process to progress these discovery programs through stage gates by rigorous evaluation of their 'functional activities' and 'mechanism of action' to differentiate from competition. Our skills in manufacturing processes, analytical development as well as cutting-edge translational and clinical sciences enable us to maximize the overall probability of success in the clinic.
Success of Biocon Novel Portfolio

Novels In Pipeline
At Biocon, we are developing novel biologics aimed at addressing local as well as global unmet medical needs in the areas of diabetes, autoimmune/ inflammation and oncology. The basket of novel assets under clinical development represents a combination of early and advanced stage assets.
Nimotuzumab
Nimotuzumab or BIOMAb EGFR is a novel humanized monoclonal antibody that is being marketed by Biocon from 2006. This is India's 1st indigenously produced novel monoclonal antibody for head & neck cancer. BIOMAb EGFR targets the epidermal growth factor receptor (EGFR) present on the cell surface. The binding of certain growth factors to this receptor starts a series of events that are essential for cell growth, differentiation, and survival. In cancerous cells, there is an overexpression of EGFR leading to uncontrolled cell growth, proliferation, survival and creation of new blood vessels. A very high level of EGFR is seen in many solid tumors and has been associated with poor treatment outcomes. Based on the experience of thousands of patients, BIOMAb EGFR remains to be the unique monoclonal antibody of its class that has rarely exhibited any severe skin rashes to date. Efficacy without associated toxicities is an important feature which differentiates BIOMAb EGFR from other targeted therapies against EGFR.
Itolizumab
Itolizumab is a 'first-in-class' humanized anti-CD6 monoclonal antibody. We launched Itolizumab under the brand name ALZUMAb™ in India in 2013. Itolizumab, the second novel biologic we had taken from 'lab to market' after Nimotuzumab, offered dermatologists in India the option of prescribing a 'best-in-class' biologic drug to treat acute psoriasis. A new treatment paradigm for patients, ALZUMAb™ offered a less aggressive dosing regimen and a longer treatment free period. We saw encouraging outcomes in several hundred patients in India. Our research indicated that Itolizumab held promise in treating several autoimmune conditions. In 2017, we partnered with U.S.-based Equillium Inc. to develop this asset further. The U.S. FDA in 2018 accepted our partner Equillium's Investigational New Drug (IND) application for the asset EQ001 (Itolizumab), and awarded 'fast track' and 'orphan drug' designations for the molecule in both prevention and treatment of acute graft-versus-host disease (aGVHD). Equillium is conducting a Phase 1b/2 trial in patients with aGVHD and a Phase 1b trial in patients with uncontrolled moderate to severe Asthma with Itolizumab. It also plans to initiate a Phase 1b proof-of-concept trial for the treatment of Lupus Nephritis.
Insulin Tregopil
Insulin Tregopil, a first-in-class oral insulin molecule for post-prandial glycaemic control. As a novel insulin molecule it mimics the physiological benefits of direct delivery into the portal vein and promises to offer better patient compliance. Biocon has endured and invested in this long development phase driven by its strong belief in the attributes of this asset. Studies conducted in people with Type 1 diabetes, Type 2 diabetes as well as normal healthy volunteers have demonstrated an excellent safety profile for Tregopil, with evidence of significant post-prandial glucose excursion control in Type 2 diabetes patients. A pivotal Phase II/III study in Type 2 diabetes patients in India was initiated in FY18 and is currently ongoing. Likewise, for Type 1 diabetes patient population, a multiple ascending dose study, is planned in partnership with U.S.-based JDRF, a leading global organization funding Type 1 diabetes (T1D) research and advocacy worldwide.
QPI-1007
QPI-1007, a novel SiRNA molecule to treat non-arteritic ischemic optic neuropathy (NAION), is based on Quark Pharma's SiRNA technology platform. Biocon has in-licensed QPI-1007 for India and related markets and intends to commercialize this molecule, once approved. QPI-1007 is currently undergoing global Phase II/III trials being conducted by Quark Pharma. The global study, which was initiated in FY17, includes patients randomized in India. Patients from India form the second highest number of enrolled subjects in the global study.